Combining different types of massage in one treatment
Details

Saturday, 27 August 2022
Here at Fulham Massage & Wellness, as the name itself says, we aim to provide our clients with a deep sense of wellness through massage therapy. Our philosophy is to adopt a holistic approach in each of the treatments we offer, with the purpose of creating more space in your body and enabling it to relax and heal.
Although it is important to identify the best type of massage for your individual needs, we never let solely the name dictate the therapy. Rather we tailor the treatment to reflect the precious information that you give your therapist during the consultation, combined with any holding patterns we find and how your tissues respond to make it most effective in each session.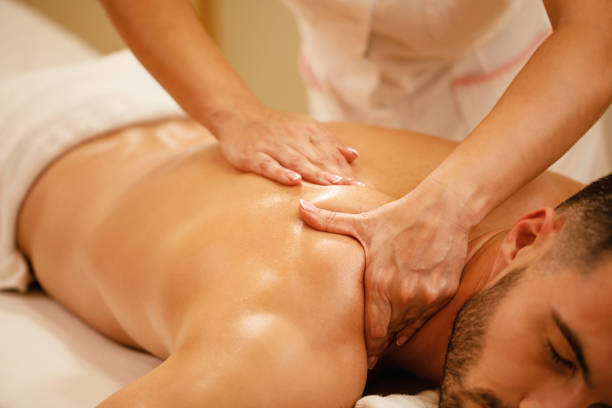 We want to understand your personal current situation. We integrate your health history into the decision process, and we aim to deliver the specific results you are wishing to get from our massage services. This means that each treatment will include a mix of techniques from different types of massage, as our aim is to achieve the best results by adapting the massage to your unique requirements.
What can you expect from our massages?
For an example of what to expect, let's take the scenario of a client who booked a Swedish massage, which is a massage type well known to many. The main aim of this type of massage is relaxation and relief from stress. Managing stress has become more and more necessary due to the increased demands in our everyday lifestyles. During a Swedish massage, the therapist performs slower, lighter movements to help the mind and body to unwind and experience a deep feeling of wellness. However, when the therapist finds a "knot", an area where tension is stored, deeper pressure or the use of elbows, in addition to hands, might be needed to release the tightness from muscles, which are techniques taken from Deep Tissue massage or Trigger Point therapy.
Similarly, when clients ask for a Sports massage aiming to soothe tired muscles or prevent injuries and enhance their fitness performance, techniques from Myofascial Release and Remedial massage can also be used. These may involve stretching, bodywork, and muscle mobilisation to facilitate flexibility and improve overall body mobility.
The importance of the consultation and after-care process:
Our mission is to provide our clients with top-quality service during each session. We do have extremely high standards when recruiting. Our belief is in training our therapists to unlock their full potential and helping their self-growth so that they can keep offering excellence and professionalism to each client.
That's why it is so important that, ahead of receiving a massage treatment, you invest some time through the consultation process. Understanding your specific needs and being informed of your past conditions will guide the therapist so that the treatment is the most effective in every session.
After the massage, your therapist will always offer some aftercare advice: again, this moment is precious as it is entirely tailored on the treatment you have just received and on your individual requirements. The therapist can recommend stretching exercises, with and without a physioball, or can give postural tips, or will recommend an ideal frequency for your massage therapy so that you can maximise the benefits of the treatments and help your body to heal and recover between each session.
If you would like to know more about our services or book a treatment, please get in touch: our team in Fulham will be happy to help!