Swedish Massage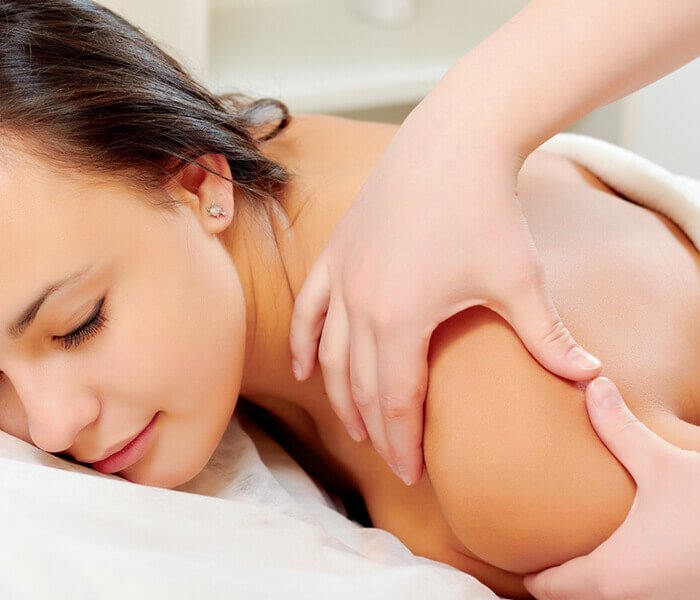 A Swedish massage is what most people call a relaxing or holistic massage. This treatment focuses on providing a blissful relaxation for your body and mind. With the increasing demands of life, this type of treatment is currently becoming a necessity rather than a luxury. Our long opening hours enable clients to book their Swedish massage in Fulham even in the evenings when they can go home afterward and simply drift away. Swedish Massage in Fulham is one of the most popular treatments and its popularity increases with the rising demands of everyday life.
A Swedish massage in Fulham:
Increases relaxations
Enables you to switch off
Improves the quality of sleep
Soothes stress and anxiety
Rebalances entire body
Benefits of a Swedish massage
Like every type of massage, a Swedish massage is great for treating muscle aches and tension. By increasing the blood flow and warmth to the muscles and soft tissues, it is possible to change their elasticity, leaving you feeling more supple and lighter throughout the whole body. With the high demands of everyday life, a feeling of continued stress and being overwhelmed often manifests itself in tension around shoulders, neck and back. If left unattended, it eventually leads to injuries and mental health problems. Swedish massage in Fulham reboots the entire central nervous system, physically removes muscles tension, balances stress and anxiety hormones and gives you strength and patience to face daily tasks.
Swedish massage in Fulham can also help with headaches and migraines, sleeping disturbance, depression, poor circulation, stress or anxiety, IBS and many emotional conditions. You will feel great already after the first treatment, but as with all remedies, it often is a matter of taking a course of treatment to encourage the optimum benefits. Depending on your lifestyle and severity of your symptoms, your massage therapist may recommend a series of sessions. If the stress and high workload is on-going we may also suggest that you schedule a regular massage as a preventative measure (every 2-4 weeks).
Swedish massage for Headache Relief
Millions of people in London are affected by chronic headaches, often resulting in unnecessary suffering and a diet of painkillers. Massage can relieve the muscular tension that causes headaches, reducing stress and easing the pain. It is a powerful weapon in your battle against tension and stress-related headaches. Many people describe these types of headaches as a band of pressure around the head caused by tight muscles and trigger points occurring in the neck, shoulders and head. Sleeping problems, stress, postural disorders and long-term mental strain can also contribute to the development of chronic headaches. As many headaches are often brought by muscular tension, Swedish Massage in Fulham can relieve the tension, increase the nutrients and oxygen flow to your brain and bring a feeling of balance in your life.
What to expect during the massage at Fulham Massage & Wellness?
As the main focus during a Swedish massage is to provide a total relaxation, your therapist will use much slower pace and a lighter touch. Rather than working on specific areas or "knots", this type of treatments focuses on the whole body and often includes head, face, hands and feet massage. At Fulham Massage & Wellness we also ensure the relaxing atmosphere is created during your massage treatment. Your therapist will give you an option to have a classical music in the background, heat up the massage couch and dim the lights down in the room to create a cosy environment. Many clients feel very relaxed during and also, after the treatment, often reporting a great quality sleep during the nights following Swedish massage.
Why choose Fulham Massage & Wellness?
Fulham Massage & Wellness is one of London's leading professional massage practice, specialising in sports, deep tissue and Swedish massage. Our aim is to relieve and prevent recurrence of pain, aid relaxation and maximise your physical potential - to make you feel better today and tomorrow.
At Fulham Massage & Wellness:
your satisfaction and wellness is our first priority
we recruit only the most talented and professional therapists
we ensure you see a therapist with the most appropriate clinical experience to match your needs
we work around you - open 7 days a week with long opening hours (until 10pm on weekdays)
our philosophy is to treat the cause of your pain, not just the symptoms
we provide treatments which are both, effective and enjoyable