Staff Spotlight - Fran Kehoe
Details

Thursday, 07 June 2018
Fran, where are you from?
I'm from County Wexford in the south east of Ireland. I grew up on a family farm where we had crops and livestock – it gave me a childhood of many experiences.
London has a very special place in your heart, why did you decide to live in London?
I fell in love with an English woman, Ali, who is now my wife and after 18 months of living in long distant relationship, I moved to London to live with her. That was over 10 years ago and I never looked back.
Having a farming background, massage therapy wasn't probably your first career choice. What made you become a massage therapist?
That was my own body. I suffered from back, shoulder, hip and knee pain. And through receiving treatments, I grew curious to learn. Some of the treatments I received were good, some bad, and some ugly - I wanted to learn how and why the good ones worked.
A few years ago you made a decision to step back from hands on treatment to focus on running your massage business. What do you miss the most about client work?
I am continuously in awe of how much trust our clients place in us. They allow us into their inner circle. I do miss the intimacy of relationships with clients, and being able to help them directly.
Have you got any dreams?
Yes, I'd like to write a couple of books or booklets on how to master life/business obstacles that I found most difficult to overcome – It'll be a good tool to help me to better understand what works. For example developing client partnerships based on trust, growing and running a people business, teaching your child emotional intelligence and how to live their life. If it works for me, maybe others can benefit.
Where do you see yourself in 10 years' time?
Good question. In 10 years' time, I will have multiple business interests that I'm passionate about. I'd like to be able to share my business and life experience – especially with young people. I will want to get involved in my local area, community and town as I believe strongly in giving back.
What is your favourite book?
That's a tricky one. I'm looking at my bookshelf now! I read a lot of self-development books and whilst I don't have a favourite, I do like reading historical fiction.
What do you do in your free time?
I am a dad of two with a third on the way. I also have 2 businesses so my free time is limited. I do like to get outside to walk. Regular Pilates and receiving massage help keep my mind and body balanced. I usually have a Netflix series on the go to provide a distraction to other things in life.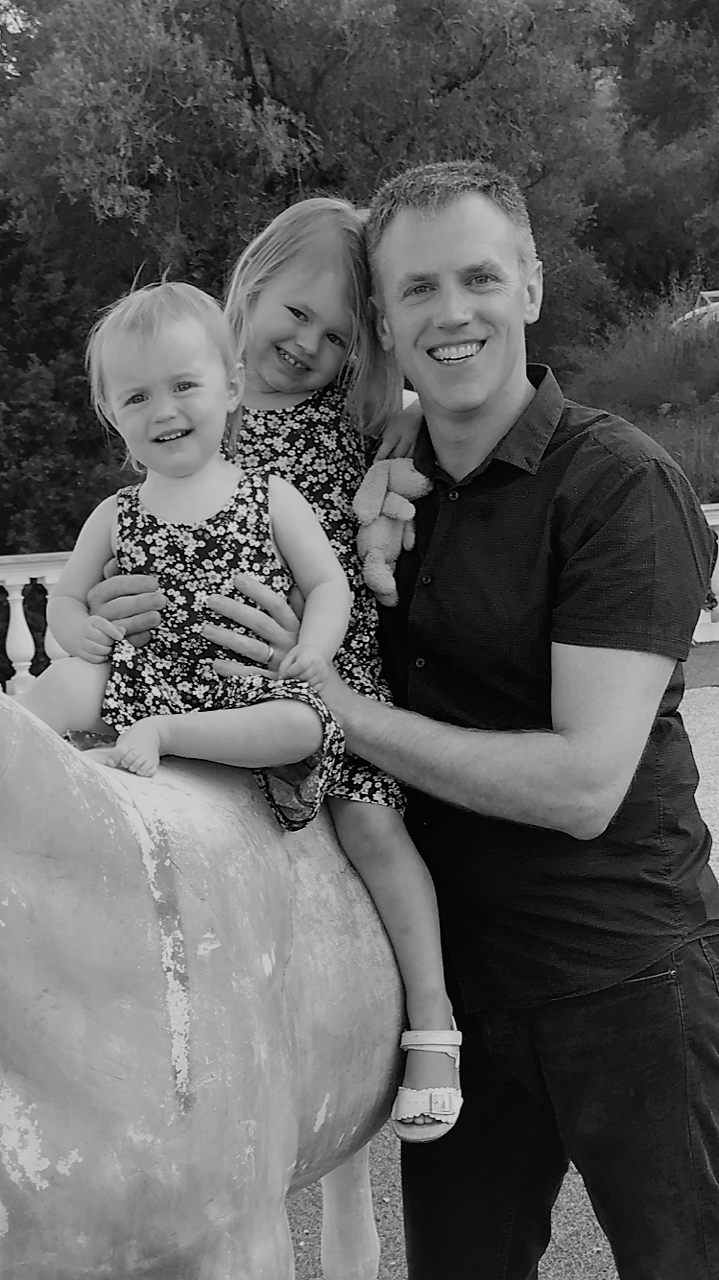 You now permanently live in Ireland, in a beautiful house that you built, with your lovely wife and two amazing daughters. Describe each of your family members in one word:
Wife, Ali: Smiley
Daughter, Ciara: Dancer
Daughter, Aiobhinn: Trickster
Myself, Fran: Insightful
What cartoon character can you associate yourself with?
I don't know actually, let me think. Dugee, is a young children's cartoon. He doesn't speak, but just grunts instructions. At the end of each cartoon he awards the children with a badge of accomplishment, for the lesson they've learned – it reminds me of my job!
What have you learnt about yourself since becoming a father?
I've learned not to treat fatherhood too seriously. The character and self-determination of each child is so strong and evident from a young age. They have their own path in life. We just need to create a supportive environment and stay out of their way!
What do you like the most about massage?
I love the sense of freedom that my body feels and the sensation of blood flowing through me afterwards. I love it when my therapist challenges a knotty muscle and the sense of relief and breath I feel when it's releasing.
Have you got any golden rules in life?
Yes, I do. I've learned that I need a few minutes each day to take some deeps breaths, recalibrate and have a mini meditation - just to stay grounded and focused. Otherwise busy-ness takes me away.
On the scale of 0 to 10, how good of a cook/ chef are you?
I actually rate myself highly but my level of cooking frequency is almost 0 out of 10!
Have you got any idols you look up to or people who inspire you?
Yeah, I admire people who put themselves forward for public service. I know we often criticise them, and whilst I believe that the most talented individuals aren't necessarily in the positions of power - I still admire those who put themselves forward.
What was the most interesting thing you have seen or read this week?
We went to Bloom, the Irish equivalent to the Chelsea Flower Show and it was so interesting to see different materials and planting that can bring a garden to life. I just loved looking at the creations.
This or that?
Netflix or YouTube? YouTube
Pilates or Yoga? That's tough. Yoga
Savoury or sweet? Sweet
Laundry or dishes? Dishes any day
Body or mind? Body
Working alone or working in a team? Team
Busy city or deserted island? Deserted island